New Jersey Fall-Down Accident Lawyers
Premises liability refers to cases where a person is injured while on someone else's property because of a dangerous condition or defect on the property. The classic example of a premises liability case is a slip-and-fall accident. But there are really many, many different kinds of premises liability cases, and if a person is hurt on someone else's property, it is important to seek advice from a lawyer that is skilled in handling premises liability accident cases.
Related Articles: What to do if you slip on ice/snow; Is a church liable for broken sidewalk?; Snow and ice in front of vacant buildings; Store responsible for property surrounding their building.
The New Jersey Supreme Court has held time and time again that business owners have a duty to maintain their property in a safe condition, to inspect the property, and to warn of hidden defects, whether it is within the owner's power to correct it, or not. But the other side of the coin is that a land owner generally is not automatically liable just because a person was injured on the property – the plaintiff still must be able to show the jury that the property owner did something wrong. In other words, businesses are not guarantors that every inch of a store, building, etc. is completely safe and free of hazards. The owner must either know of the dangerous condition, or they reasonably should have known about it. This presents some interesting (and often uncomfortable) issues that can make or break a case.
The most common type of premises liability case is a case where the plaintiff slips or trips and hurts themselves in a fall. Again, just because you fell does not mean that you will win your case. For example, a customer is shopping in a supermarket, and while strolling down an aisle the shopper slips on spilled soda and severely injures their knee. On these facts, this is not an easy case to win – you will have to convince the jury that the market failed to take reasonable measures to prevent spills. Everyone can agree that it is dangerous for a store to have something slippery on the floor, which could obviously injure customers. And everyone can agree that the shopper was hurt in the slip-and-fall accident. But it would be very difficult to prove that the owner of the store did something wrong, since no one expects a store owner to conduct 'round the clock inspections of the floors. How can we know that a toddler didn't spill the soda on the floor two minutes before the customer fell? To win a premises liability case, you need to prove that the defendant knew about the dangerous condition or defect. And we are missing that proof in this example. But if we change the facts just slightly, this very difficult case becomes an easy case. Let's say, for example, it was not soda that was spilled on the floor, but ordinary water. And directly above the puddle is a leak in the roof. The New Jersey Appellate Division held in a seminal case that the plaintiff does not need to prove that the business was on notice of the puddle, since they knew (or should have known) that the roof leaked.
Another common type of premises liability case is when a tenant is injured in their apartment or in a common area of their apartment building. First, it is important to note that the landlord is not necessarity the same person as the property owner. This is important, because the New Jersey Appellate Division has said multiple times that a land owner is not liable if they leased the entire premises to a business or landlord, and has no responsibility to maintain the property. But the New Jersey courts recognize that the landlord and whoever else is supposed to maintain the building (like a maintenance company or general contractor) is generally liable for the structural portions of the building, as well as the common areas. However, the tenant is generally responsible for certain things inside their own apartment. For example, if there is a leak in the roof and the ceiling caves in from water damage and injures the tenant, the tenant usually will be able to show that the landlord is at fault. But if, for example, the tenant installed their own cabinets in their apartment and the cabinets fell and hurt someone, then it will generally be difficult to show that the landlord was at fault.
Trip and fall injuries on public sidewalks and parking lots are another common type of premises liability cases. For the sake of accuracy, you should note that there is a big difference between sidewalks and parking lots that are publicly owned, and those that are privately owned but open to the public. According to New Jersey law, private residents who own a sidewalk, which is for the use of the public, are not generally liable for injuries that occur on the sidewalk. Residents usually must keep the area free of snow and ice, and they must repair damage caused by their own acts (like damage to sidewalk that may occur when a homeowner renovates or does extensive landscaping). But a private resident is usually not liable for injuries caused due to cracks, holes, and gaps in the sidewalk that were caused by tree roots or general wear and tear. Commercial entities (like store fronts, businesses, etc.) with sidewalks and parking lots that are for the public use can be sued more easily than a homeowner. This is because New Jersey law states that a business owner is in a better position than a private homeowner to inspect the property and conduct maintenance and repairs. The same is true for a company that was hired to remove snow and ice, repair the sidewalk or parking lot, or conduct similar maintenance. An injured person will usually have the most difficulty bringing a law suit if they are injured on a sidewalk or parking lot that is actually owned by a public entity – like a city, town, or other municipality. According to Title 59 of the New Jersey Statutes, the injured person would have to prove that the municipality knew of the problem, acted "palpably unreasonably" in failing to correct the problem, and caused the plaintiff to suffer a permanent injury.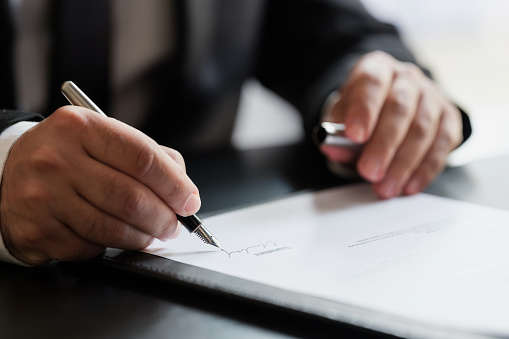 Negligent Security Attorneys
Failure to provide adequate security is another somewhat common area of premises liability. These cases can be tricky since someone other than the landowner, building manager, event producer, etc. was the person who physically injured the plaintiff. Here, you would need to show that the defendant knew that there was a danger but acted unreasonably and failed to prevent that danger. In other words, just because someone was hurt in an assault or other kind of attack does not mean that the plaintiff will be able to successfully sue the person or company responsible for security. The plaintiff usually needs to show that there was a history of violence or that the defendant broke a law or regulation regarding security.
Premises Liability Attorney Approach (Why Us?)
What is critical in many premises liability cases is whether or not the jury will likely assume that the defendant was on notice of the danger. It is unusual that a property owner will get notified in writing before the accident that there is a problem. Often, there is a he said/she said battle, where the injured person claims that they complained to the owner before the accident, and the owner denies it. This is common in a landlord-tenant setting. But what is most important to recognize is whether the dangerous condition or defect was probably there for a long time, and whether the owner should have known about it. The leaky roof example above is a good example of this. As are most cases where there is a structural problem with the building because the New Jersey courts recognize that anyone who owns or maintains premises has a duty to maintain and inspect the structural portions. A skilled engineer is critical in such cases because the building codes and regulations have extensive guidelines dangerous building construction and building defects.
At Raff & Raff, we use our decades of experience to our advantage and fully investigate all of the facts involving trip and fall and other fall down accidents, negligent security case, and other cases of premises liability. We also have access to the right kinds of experts who can help our clients prove their case to a jury.
Negligent Security/Fall Down Accident Lawyer Free Consultation
If you would like to know whether you have a case for negligence against a landowner, what kind of value your case may have, and what you can expect, you should contact us for a FREE CONSULTATION with one of our attorneys. We have been protecting the rights of people injured by negligent landowners since 1922, and we are very experienced with premises liability cases, especially in Passaic County, Bergen County, Essex County, Union County, and Hudson County, where our attorneys regularly appear in court and regularly interact with the lawyers for the insurance companies.
Remember, the insurance companies have teams of skilled attorneys who are aggressively representing their interests, and you should too.
Raff & Raff, LLP
Attorneys at Law
30 Church Street
Paterson, NJ 07505
Tel: (973) 742-1917
Fax: (973) 742-2454
Based in Paterson, New Jersey, Raff & Raff, LLP services clients in the communities of Bloomingdale, Clifton, Haledon, Hawthorne, Little Falls, Passaic, Paterson, Pompton Lakes, Prospect Park, Ringwood, Totowa, Wanaque, Wayne, West Milford, Woodland Park, Allendale, Alpine, Bergenfield, Bogota, Carlstadt, Cliffside Park, Closter, Cresskill, Demarest, Dumont, East Rutherford, Edgewater, Elmwood Park, Emerson, Englewood, Fair Lawn, Fort Lee, Franklin Lakes, Garfield, Glenn Rock, Hackensack, Hasbrouck Heights, Haworth, Hillsdale, Ho-Ho-Kus, Leonia, Little Ferry, Lodi, Lyndhurst, Mahwah, Maywood, Midland Park, Montvale, Moonachie, New Milford, North Arlington, Northvale, Norwood, Oakland, Old Tappan, Oradell, Palisades Park, Paramus, Park Ridge, Ramsey, Ridgefield, Ridgewood, River Edge, River Vale, Rochelle Park, Rockleigh, Rutherford, Saddle Brook, Saddle River, Teaneck, Tenafly, Teterboro, Waldwick, Wallington, Westwood, Wood-Ridge, Woodcliff Lake, Wyckoff, Belleville, Bloomfield, Caldwell, Cedar Grove, Orange, Essex Fells, Fairfield, Glen Ridge, Irvington, Livingston, Maplewood, Millburn, Montclair, Newark, North Caldwell, Nutley, Roseland, Verona, Bayonne, Jersey City, Hoboken, Union City, West New York, Guttenberg, Secaucus, Kearney, Harrison, North Bergen, Weehawken, Elizabeth, Linden, Plainsfield, Rahway, Union, Scotch Plains, Clark, Cranford, Hillside, Westfield, Roselle, and surrounding areas.